Game Description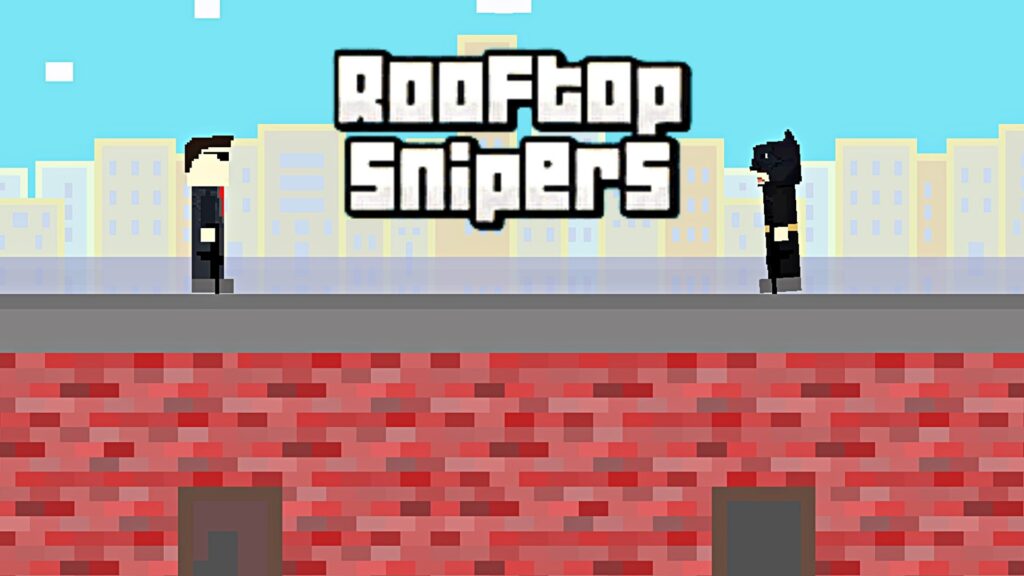 Rooftop Snipers is a fast-paced and hilarious shooting game that pits two players against each other on precarious rooftops. Your goal is to eliminate your opponent by shooting them or causing them to fall off the roof. With its simple yet addictive gameplay and humorous physics, Rooftop Snipers is a great choice for quick gaming sessions or fun duels with friends.
Game Controls
Learning the game controls is crucial for becoming a sharpshooter on the rooftops:
How to Play Rooftop Snipers
Here's how you can engage in exciting rooftop duels with Rooftop Snipers:
Access the Game: Rooftop Snipers can be found on various online gaming platforms. Look for a trusted source to play the game.
Choose Your Character: Start by selecting your character. The game offers a variety of comical and unconventional choices.
Select a Level: Pick a level or rooftop for your duel. Each rooftop may have unique hazards or characteristics.
Duel with a Friend: Rooftop Snipers is a two-player game. Challenge a friend or someone online to a duel on the rooftops.
Shoot and Jump: Use the designated keys to shoot at your opponent and jump to avoid getting hit. Your bullets are affected by gravity, adding an extra layer of challenge.
Push and Outsmart: Besides shooting, you can try to push your opponent off the roof or outsmart them by dodging their shots.
Best of Three: The game is often played in a best-of-three format, where the first player to win two rounds is declared the victor.
Tips and Tricks
To become a rooftop sniper extraordinaire, consider these tips:
Timing is Key: Pay attention to the timing of your shots and jumps. A well-timed shot or jump can lead to victory.
Use the Environment: Some rooftops have elements that can be used strategically. For example, hiding behind obstacles can provide cover.
Practice Makes Perfect: The more you play, the better you'll become at predicting your opponent's movements and aiming accurately.
Game Developer
Rooftop Snipers was developed by Michael Eichler, a game developer known for creating a variety of entertaining and humorous online games.
Game Platforms
Rooftop Snipers can be enjoyed on various online gaming websites and platforms. Download the game on iOS and Android devices to play on the go.
In conclusion, Rooftop Snipers offers lighthearted and competitive fun for players looking to engage in amusing duels on the rooftops. Whether you're challenging a friend or facing off against an online opponent, the game's comical characters and unpredictable physics make for a memorable gaming experience. So, grab your sniper rifle and get ready for rooftop mayhem!