Game Description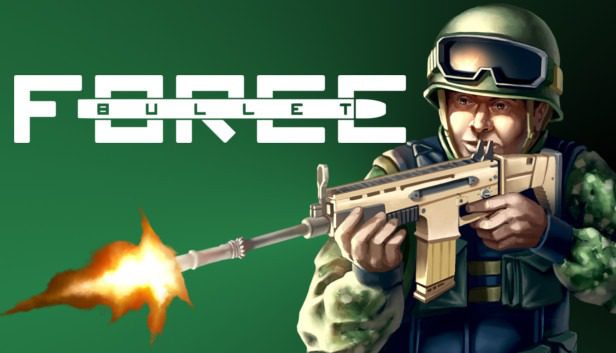 "Bullet Force" is a high-octane multiplayer first-person shooter that immerses players in intense combat scenarios. With a wide array of weapons, customizable loadouts, and various game modes, players engage in adrenaline-pumping battles across dynamic maps.
Game Controls
Movement: WASD keys or arrow keys
Aim: Mouse movement
Shoot: Left-click
Reload: R key
Switch Weapons: Number keys (1-5)
Grenade: G key
Knife Melee: F key
Crouch: C key
How to Play Bullet Force
Game Modes: Engage in different modes like Team Deathmatch, Conquest, Gun Game, and more, each with distinct objectives and strategies.
Custom Loadouts: Customize your weapons and gear to suit your playstyle and adapt to changing combat situations.
Map Navigation: Explore diverse maps, utilizing cover and terrain for tactical advantages.
Team Collaboration: Coordinate with teammates, communicate effectively, and work together to achieve victory.
Tips and Tricks
Practice Aim: Regularly practice aiming and shooting to improve accuracy.
Map Awareness: Learn map layouts to anticipate enemy movements and find advantageous positions.
Switch Loadouts: Experiment with different weapon loadouts to adapt to various gameplay situations.
Team Communication: Use voice or text chat to coordinate strategies with teammates effectively.
Game Developer
"Bullet Force" is developed by Blayze Games, known for creating immersive multiplayer experiences in the FPS genre.
Game Platforms
The game is available on multiple platforms:
Mobile (Android, iOS)
PC (Web browser)
Some gaming consoles
How to Play Unblocked
To access "Bullet Force" unblocked:
Official Websites: Play the game on authorized gaming websites or the developer's site directly.
VPN Services: Use a trusted VPN service to bypass network restrictions and access the game.
Proxy Servers: Utilize proxy servers to navigate around network blocks and enjoy an unblocked gaming experience.
"Bullet Force" delivers fast-paced action, strategic gameplay, and a variety of customization options, making it a popular choice for FPS enthusiasts seeking thrilling multiplayer battles.