Game Description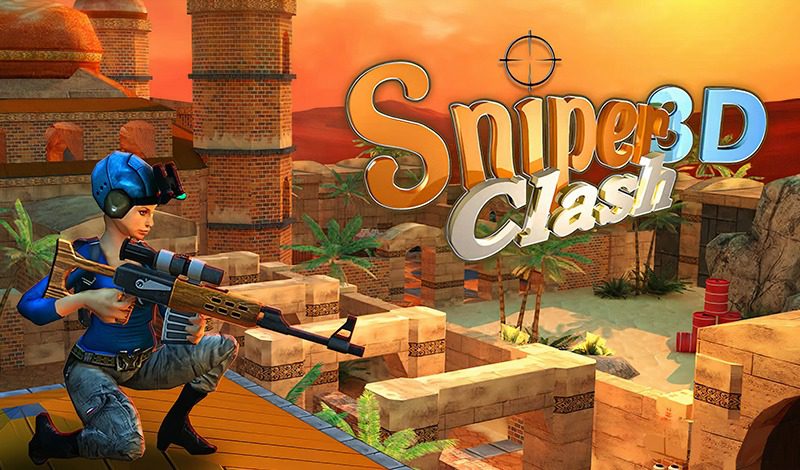 Embark on a thrilling sniper adventure with Sniper Clash 3D, a fast-paced multiplayer game that plunges you into intense sniper battles. Immerse yourself in a world of precision shooting, strategic positioning, and team-based combat. Become the ultimate sniper and showcase your marksmanship skills in adrenaline-pumping matches.
Game Controls
Master the art of precision with these essential controls:
Aim and Shoot: Use your mouse or touchscreen controls to aim and shoot with deadly accuracy.
Zoom In/Out: Enhance your view for long-distance shots using the scroll wheel or on-screen controls.
Switch Weapons: Seamlessly switch between sniper rifles and secondary weapons for varied combat scenarios.
Reload: Keep the bullets flowing by reloading with the designated key or button.
How to Play Sniper Clash 3D
Embark on your Sniper Clash 3D mission with these crucial steps:
Game Entry: Launch the game and select a sniper character to begin your mission.
Team Selection: Choose your team and coordinate with teammates for strategic advantage.
Objective: Engage in sniper battles, complete mission objectives, and eliminate enemy snipers to contribute to your team's victory.
Accuracy Matters: Land precise shots to earn points and lead your team to triumph.
Tips and Tricks
Hone your sniper skills with strategic insights:
Positioning: Find strategic vantage points for optimal visibility and surprise attacks.
Patience: Wait for the perfect shot rather than revealing your position with hasty attacks.
Team Coordination: Communicate with teammates for coordinated strikes and effective defense.
Map Awareness: Familiarize yourself with the map to predict enemy movements and plan ambushes.
Stealth Moves: Use cover and stealth to outsmart opponents, staying one step ahead.
Game Developer
Sniper Clash 3D is crafted by a dedicated team of game developers committed to delivering a realistic and thrilling sniper experience. Their attention to detail is evident in the game's realistic graphics and immersive gameplay.
Game Platforms
Experience sniper battles on various platforms:
PC: Immerse yourself in the action on your computer for precise aiming and strategic gameplay.
Mobile: Take your sniper skills on the go with compatibility on both iOS and Android devices.
How to Play Unblocked
Ensure uninterrupted gameplay with these strategies:
VPN Access: Use Virtual Private Networks to bypass restrictions and access the game from any location.
Proxy Servers: Mask your IP address and gain access to the game through reliable proxy servers.
Browser Extensions: Install dedicated browser extensions designed for unblocking games and websites.
Immerse yourself in the heart-pounding world of Sniper Clash 3D, where every shot counts, and strategic prowess reigns supreme!